The pay gap is still a heavily ingrained philosophy
Don't just baulk at the numbers. Improving gender diversity at senior level is about pushing for a change of attitude.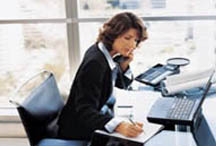 After this week's news that women are paid getting on for £500k less than men over the course of their career, it is easy to focus on that single element of inequality. Indeed, women and men at the same level with the same experience and responsibilities should be paid the same – that's a given. From the female executives surveyed by the CMI to the scores of women in low paying jobs at Birmingham City Council currently fighting for equal pay, it seems women at all levels can find themselves in this position.
But in my view, the results of the CMI survey don't just point to a systemic gender imbalance in salaries for senior roles, the shortfall has much wider implications and should make business leaders take a closer look at attitudes towards senior women within their organisations.
Over 140 studies show a link between women in senior positions and improved financial performance. In a review of Fortune 500 companies, 353 showed a positive connection between increased representation of women in top management teams and performance; total shareholder return rose by 34%. So whilst opinion about the value of enforced quotas for women on boards remains split - or as the MT poll showed this week, a majority against – if women help to deliver better performance, why are they not paid equally?