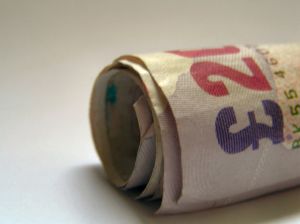 Paying cash-in-hand 'morally wrong'
Quote of the day: 'I think it is morally wrong. It is illegal for the plumber but it is pretty implicit in those circumstances that there is a reason why there is a discount for cash. That is a large part of the hidden economy.' Treasury Minister David Gauke today issued a chiding message to the country through the Daily Telegraph, claiming that paying tradesmen cash-in-hand only means others have to pay more tax. Apparently cash-in-hand payments cost the Treasury around £2bn per year in lost revenues. We can't help thinking the tax system is already designed to compensate for this, though...
Published: 24 Jul 2012
Last Updated: 09 Oct 2013
.
Find this article useful?
Get more great articles like this in your inbox every lunchtime