PE buyers circle Home Retail Group
Shares rise 5% as it emerges the owner of Argos and Homebase could be a takeover target.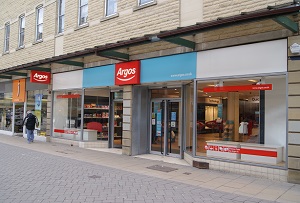 Home Retail Group, the owner of Argos and Homebase, has attracted the unwanted attention of several private equity groups, according to Sunday Times sources that suggest it could sell for up to £1bn. PrivateEquityBase just doesn't have the same ring to it...
Whether the rumours prove to be true or not remains to be seen, but it wouldn't be surprising if an offer was made. After all, shares in Home Retail Group are going cheap. They've lost half their value since January, though they did rise 5.8% to 109.4p by lunchtime on the takeover talk.
Home Retail Group boss John Walden is busy modernising Argos (bulky catalogues are out; slick tablets and click-and-collect are in) and streamlining Homebase (if a store's underperforming, sell it). By and large, it seems to be working. In its first half results, the firm reported a 10% rise in pre-tax profits to £34m, while like-for-like sales at Homebase were up 5.6%.