Peeple: when controversy is good for business
Human-rating app Peeple is back, but can it use the backlash to its advantage this time?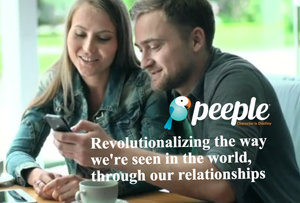 Peeple's co-founders are nothing if not persistent. You may remember the delightful app when its concept was aired last October, essentially dubbed a 'Yelp for people', the tagline being 'where your character is your currency'. It was a platform that allowed you to rate anyone publicly, from bosses to mere acquaintances. Unsurprisingly, people didn't take kindly to Peeple, which didn't allow individuals to opt out. There was a significant backlash and the co-founders hastily retreated to the drawing board. Or so they said.
The app has launched today, set to a redemption arc story where the founders saw the error of their ways after public pressure and smoothed out how the app works. Going through the details suggests that's not quite the case, but it does beg the wider question of when is controversy good for business?
Some firms always seem wrapped up in one controversy or another. Sports Direct comes to mind. The retailer just fell out of the FTSE 100, and while the Guardian's December expose on the retailer's working practices may not be the sole cause, it certainly didn't help.