Peer-to-peer loans are set to be included in ISAs
Savers will be able to dodge the taxman by lending to consumers and entrepreneurs.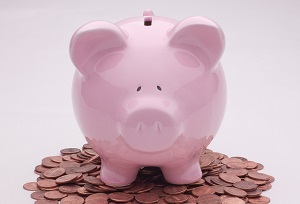 The Government moved one step closer to including the proceeds of peer-to-peer (P2P) lending within ISAs today, firing the starting gun on a consultation on how best to implement the change. The move would allow people to lend to small businesses and consumers and receive tax-free returns of up to 6% on savings up to a certain limit (yet to be decided).

'We want to support savers at all stages of their life and make sure they have greater flexibility and choice over how they invest and access their savings,' said David Gauke, the financial secretary to the Treasury.
'P2P lending is an exciting, innovative new sector and it's right that investors who want to lend money via P2P platforms should be able to hold these loans in their ISA alongside more traditional investments.'
P2P lending has been a real success story for the UK's tech industry, with market leaders Funding Circle and Zopa among the largest platforms in the world. Figures from the P2P Finance Association show the industry has lent £1.89bn to date and £1bn since the start of 2014 alone. Today's news was welcomed by the industry as it seeks to market P2P lending as a mainstream option for savers.

'We are delighted the Government has published its proposals to include P2P lending in ISAs,' said P2PFA chair Christine Farnish. 'Consumers who lend on P2P platforms will be able to earn tax free returns in future and the increased flow of funds will allow us to offer great value loans to more credit worthy borrowers.