Pen pushers are hardest hit by rising unemployment
Unemployment has hit 2.64 million in the UK but some sectors will be worse off than others.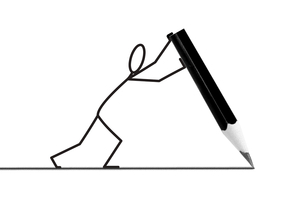 Recruitment firm Working Links' has today compiled a breakdown of the latest unemployment data by industry and location: if you're a bit handy, you're in luck. Growth in manual trades including welding, construction and building is booming. Vacancies across these three skilled trades alone are up by 64%, 35%, and 34%, respectively. However, if admin's your bag, posts are scarce with a 60% drop in clerical positions and secretarial work down by a quarter.

While the drop in sales roles and creative media/marketing positions is understandable in a recession, certain boom industries are quite baffling: Hairdressing is a real winner, for example. Perhaps the thinking is, 'I am miserable about having no money so I'll go and have my hair cut'..?

Other winners on the job front include transport, driving and personal health care services. The former is set to get an even bigger boost once planned government road projects get under way. And the latter always rakes in the business when our NHS finds budgets squeezed.

Karen Masterson, director of Working Links, says: 'There are an increasing number of vacancies in the manual trades, as well as manufacturing. Unfortunately there are not many vacancies in clerical roles or amongst public sector employers, but we are expecting the construction sector to grow in 2012.'

Adecco, the UK's largest recruiter, has also been crunching its job data. HR and IT industries have shown tentative growth, it reveals, but general staffing roles in the banking, insurance and finance industry have declined.

There is also another prevailing trend across the job market: a decline in temporary roles, especially in retail. A hiring freeze seems to be in effect across the board in the retail industry despite Christmas being less than two weeks away.

This is a worrying statistic. 'The decline in advertised roles within retail is a blow to the sector at a time when stores expect to make the bulk of their profits,' says Adecco MD Steven Kirkpatrick. 'Unfortunately, a combination of unseasonably warm weather and cautious consumer spending has led to a situation in which the health of UK retail is deteriorating. Many retailers will be nervous about levels of spending this Christmas, and this is reflected in their reticence to increase costs by hiring more staff.'
It's grim oop north
Typically, there are huge disparities between the jobs available in the north and south of the UK. Working Links has pinpointed London, Scotland and Wales as hotspots for available jobs, while the North East, North West, and East Midlands have experienced the greatest slump.
Here's the lowdown on the job hotspots and employment deserts across Britain: