Pension auto-enrolment rolls out
In case you missed the Apprentice's Nick Hewer talking pension auto-enrolment in prime-time advertising slots this weekend, here's what's going down in UK workplace pensions.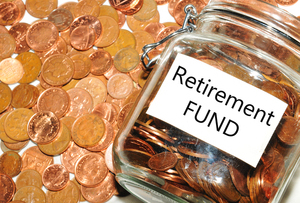 Government does not want UK workers to rely on the state pension; our ageing population is already putting an unbearable strain on public coffers. The solution, therefore, is to auto-enrol workers (everyone over 22 years old and earning over £8,105 a year) into a workplace pension, and sweeten the deal by forcing employers to make a contribution too.

Under the new scheme, a minimum of 0.8% of a worker's pensionable earnings will automatically be diverted to a pension pot. Their employer will then be forced to contribute 1% too, with tax relief adding 0.2%, adding up to a nice round 2% total. And these percentages are set to grow, eventually hitting 4% from the employee, 3% from their employer and 1% in tax relief. Workers have the option to 'opt out' at any time and government has promised that details on how to do this will be sent out before any cash starts disappearing from pay packets.

The reason for the drastic action – the most significant pension reform for a century – is that demand for private pensions has been slowing, even as the UK population's life expectancy continues to lengthen. Last year, only one in three private sector employees were signed up to a scheme.

'The huge gap that we are trying to fill is [in] long-term pension saving,' explains pensions minister Steve Webb. 'We have got half the workforce building up no pension beyond the state pension, and that is why this system is such a positive thing. You don't have all the hassle and complexity of choosing a pension. The firm chooses it for you.'

It sounds so simple. Unfortunately for the companies involved it's complex and expensive, involving some serious HR grunt work, not to mention a whole lot of number-crunching to work out the financial impact of the scheme. In phase one, only the largest companies – with over 120,000 staff – are expected to comply with the new regulations: banks and supermarkets, mainly. Others will then join as the system is rolled out. SMEs will not have to sign up their staff until June 2015 at the earliest.
At least we know that the system - or a version of it at least - has been proven to work. In New Zealand, half the workforce has been auto-enroled in a similar fashion.

As for the task of picking a scheme, businesses can select any private pension scheme, find one through their insurance company, or select a government-backed scheme, such as the National Employment Savings Trust (Nest). Pension managers across the land will be delighted by the deluge of new business.

So will this fill the pensions shortfall? According to the Department for Work and Pensions around 600,000 more people in the UK will have a workplace pension by the end of the year. By May 2014, an estimated 4.3 million people will be putting money aside for their retirement. Webb must be relieved. At this rate, he won't be forced to scrabble down the back of the sofa to pay for our twilight years…
Image: BigStockPhoto