Who should be in your personal network?
The panel of experts from MT's inspiring women conference reveals the secrets of smarter networking.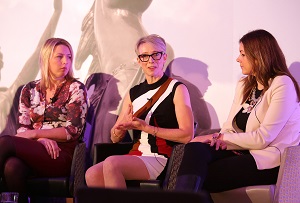 There's more to networking than working endless drinks receptions. While meeting the right people can be tough, figuring out who those people are in the first place can be even tougher. This is particularly important for women, according to the networking panel at MT's Inspiring Women in Business conference yesterday.
Men find it easier to network because they tend to overlap social and work relationships more than women, says Zella King, chief executive and co-founder of Personal Boardroom. That's no cause for despair though, as women tend to connect with people 'because we like them', she says. 'That's a great strength – we are ourselves. The challenge is to make sure we use our social relationships for career purposes too.'
But what's the best way of doing that?