Pests cost businesses £1.7bn a year - says pest control company
Who you gonna call? Rentokil counts the costs of rats, wasps and cockroaches to UK Plc's bottom line.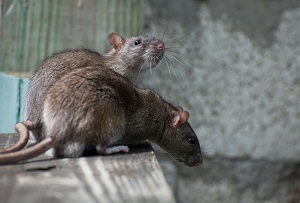 For a nation that famously loves its animals, we really don't like animals. If it's in a commercial context and it's not cute then there's sure to be trouble (when was the last time you heard anyone say 'aw, look at that wasp, it's just adorable'?). There's little more likely to deter a repeat purchase, after all, than a juicy fly in your soup or a pestilent rat hibernating in the towel you just so thoughtfully bought for your mother's birthday.
Infestations by these and other nasties cost British businesses an estimated £1.2bn in lost revenue and a further £573m in increased costs in 2014, according to new research released today – by leading pest control company Rentokil.
The report, conducted for Rentokil by economics consultancy the CEBR, surveyed 212 British companies (not exactly the broadest sample we've ever seen) as part of an effort to estimate worldwide losses from pests. A whopping 92% said they'd experienced at least one pest infestation over the past five years, with the average being three such outbreaks.