More pharma drama as GSK boss is accused of bribery
The pharmaceutical industry is where the fun's at these days: a British GlaxoSmithKline boss has been accused of ordering staff to bribe Chinese hospital officials.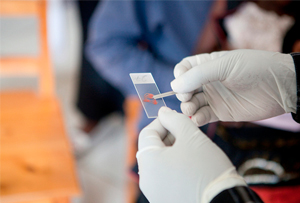 Eh up – Chinese officials are throwing accusations at GlaxoSmithKline again. This time it's British executive Mark Reilly and two of his colleagues, who have been accused of bribing government officials in Beijing and Shanghai.

In a press conference, the Chinese police ministry said Reilly had run a 'massive bribery network', pushing his team to pay doctors and hospital officials in return for using GSK meds.

And although GSK has been 'very helpful', a spokesperson said, the company's Chinese operation 'tried to' bribe investigators to 'obstruct' their efforts to investigate.

It's an uncomfortable situation, not just for GSK but for the British government, which has been desperately trying to foster better relations with the world's largest economy. Last year, David Cameron and friends spent much of their trip out there lobbying on behalf of GSK – so it'll be a bit embarrassing if it turns out the company has been handing out brown envelopes willy nilly.

That said, the Chinese health industry is famous for its bribery and corruption – mainly because the doctors out there are paid so badly: this could be a case of 'everybody does it, but no one talks about it'. But China has recently been trying to crack down on corruption – and what better way to scare the bejesus out of the little guys than pick on a foreign-owned, $80bn company? Also, what better way to draw attention away from the fact that Chinese officials themselves are generally seen as running their own 'massive bribery network'...

For GSK, if the allegations are proved the implications will be wide-reaching: it could end up being charged under the Bribery Act in the UK and the Foreign Corrupt Practices Act in the US. Scary.