Philip Beresford: The Sunday Times Rich List compiler on 27 years of wealth watching
MT's ex-editor on why he's provoked the fury of both the left and the landed classes in his quest to rank the assets of the mega rich.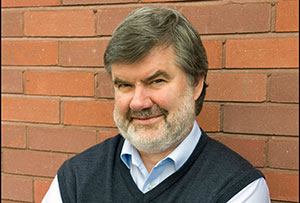 'Appalling…absolutely appalling,' thundered the 11th Duke of Devonshire down the phone in 1983 as I – then a junior reporter on the venerable Sunday Telegraph – asked him how much he was worth as we were compiling a list of the richest people in Britain. I tentatively suggested to his Grace that his asset wealth could be in the order of £500m. A silence ensued, followed by, 'I will have to have a word with your proprietor.' Sure enough the Duke phoned his old Etonian chum and then Telegraph proprietor Lord Hartwell. Within a couple of hours, the project was squashed by proprietorial edict.
Fast forward 33 years and we have the bizarre sight of the prime minister revealing his tax details, with other politicians falling in line too, as a result of Panamagate and the leaking of 11 million documents relating to the tax arrangements of the rich and powerful. There is even talk of all tax returns being made available online Scandinavian-style. How the world has changed.
So how have we arrived at this and can I modestly claim some small role in those changing attitudes? For since 1989 up until this month, I have compiled The Sunday Times Rich List, having moved from the squeamish Telegraph.