Philip Clarke was paid £764,000 before leaving Tesco this year
It's expensive work getting rid of chief executives.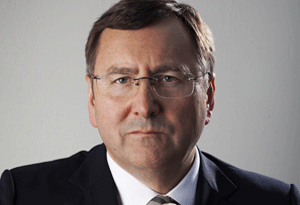 'Drastic' Dave Lewis may have taken over Tesco on September 1 2014, but his disgraced predecessor Philip Clarke was still around if called for until January 19 this year – and paid £764,000 for his troubles.
Clarke quit (/jumped before he was pushed) last July, but was still 'available to support the transition' to Lewis, who was announced as his replacement the same day. That meant he was paid his salary of £1,145,000 plus 'relevant benefits' until January (Tesco's financial year runs until the end of February), according to the supermarket's annual report, published today.
He's also still got some share awards he can exercise until January 19 2016, although 2.1 million options granted from 2006-2009 are, er, 'currently underwater'. Performance-based awards worth £1.14m from 2008 and 2009 are still live and kicking, though.