Philips to cut 4,500 jobs as profits dim by 85%
Amsterdam-based Philips, Europe's biggest consumer electronics producer and the largest global manufacturer of light bulbs, announces plans to axe 4,500 staff.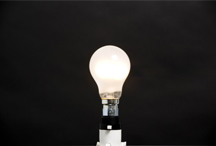 The firm blames spiralling raw materials costs and competition from Asia for nose-diving earnings. Third quarter net profit at Philips stands at €74m, a two-year low, down from €524m in 2010. To boost the balance sheet in the next quarter, Philips has begun a drastic €800m cost-cutting scheme.

Alongside the redundancies, which should bring in around 60% of the savings, Philips will also offload its discontinued TV business to Hong-Kong-based TVP. However, sale negotiations have reportedly hit a brick wall. 'For the eventuality that a final agreement cannot be reached, Philips will consider its alternative options,' was Philips chief executive Frans van Houten's telling statement.

Radical restructuring is needed to save Philips. Van Houten will now focus on building Philips' intellectual property portfolio, creating a raft of new products and increasing speed to market in order to counteract the effects of competition from low-cost manufacturers in Asia. To boost innovation, an investment to the tune of 200m will be pumped into R&D.

The spotlight is currently on Philips' market-leading lighting division. Van Houten, who became CEO in April, aims to lift margins on light bulbs and lighting accessories from eight to 10%.

The latest figures come as no surprise. Over the past seven months, Philips has issued two profit warnings, growth targets have been repeatedly downgraded, the firm has been hit by sluggish consumer spending, and suffered as a result of slashed government budgets in the healthcare sector, where Philips in the third biggest player.

Van Houten gave a public address on Monday, flatly stating that there would be no short-term fix for the profit haemorrhage: 'Given the ongoing economic challenges, especially in Europe, and operational issues and risks, we do not expect to realise a material performance improvement in the near term.'
Long term, it remains to be seen whether Philips can shine on the global stage once more.