The phone that will tell your boss exactly what you're doing
An aid to productivity? Or a counter-productive snooping device? We know where our money is...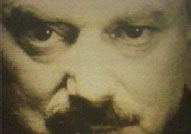 Japanese company KDDI has apparently come up with some whizzy new mobile phone technology that can track and analyse the precise movements of the user – so it will know when you're walking, or going up a flight of stairs, or (possibly) taking a comfort break. KDDI reckons companies are keen to use it to measure – and thereby improve – the efficiency and productivity of their staff. But in this day and age, when we're supposed to be embracing the principles of flexible working, surely we ought to be focusing on better ways to measure output, as opposed to activity?

The software apparently works by talking to the accelerometer, the motion detector now included in most mobile handsets (a.k.a. the thing that makes your screen flip round when you turn your phone on its side). At the moment, motion detectors can only pick up repetitive actions like running (as per the Nike+ device). But with the help of KDDI's new software, the data from an accelerometer can apparently be analysed in much more detail, allowing the computer - allegedly - to identify particular actions (albeit after a bit of practice). 'It's part of our research into a total ubiquitous technology society, and activity recognition is an important part of that,' KDDI research boffin Hiroyuki Yokoyama told the BBC.

Now assuming this does actually work, we're sure there could be useful applications for this kind of remote monitoring technology (telemedicine was cited as one example). But we rather suspect that KDDI has one eye on the corporate market – apparently it's already in talks with a Japanese employment agency that supplies contract cleaners, who are presumably interested in checking whether their staff are emptying bins and scrubbing floors fast enough. And presumably other manual workers could be monitored in much the same way (mobile salespeople are already been tracked by many employers via GPS, to make sure they're not hanging out in McDonalds when they should be banging on doors).

As you'd expect, this has provoked much wailing and gnashing of teeth about human rights (our inalienable right to spend 15 minutes on the lav with the Daily Mirror?), and Big Brother-style snooping. And we're inclined to agree. But more significantly, we're not even sure this would be effective from a managerial point of view. If you treat your staff like automatons, showing a complete lack of trust, how will they be motivated to do a good job? If flexible working is ever going to gain wide acceptance, employers need to stop worrying about minute-to-minute activity levels and start judging staff on outcomes instead.

In today's bulletin:
Booming Waitrose powers John Lewis to bumper profits
Man United bidders bolster attack by signing Nomura
Fancy a pint before work? Wetherspoons to open at 7am
Editor's blog: Go easy on the kids
The phone that will tell your boss exactly what you're doing