Pictured: Heathrow's third runway plans
Heathrow Airport reveals three options for a new runway, saying each would be a better option than a rival hub airport.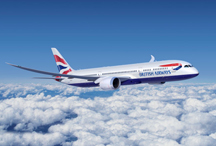 Heathrow airport has unveiled three proposals for a third runway to the north, north-west or south-west of the two current runways. Costing between £14bn and £18bn, the proposed runway will increase flights to 740,000 a year and put tens of thousands of homes under new flight paths.

The Heathrow runway proposals have been submitted to the Davies Commission, headed up by former Financial Services Authority chairman and MT diarist Howard Davies, which is looking at raising the UK's airport capacity.
Heathrow chief executive Colin Matthews said that if the UK doesn't want to lag behind by its foreign rivals, it must boost its airport capacity.
'After half a century of vigorous debate but little action, it is clear the UK desperately needs a single hub airport with the capacity to provide the links to emerging economies which can boost UK jobs, GDP and trade,' he said.