In pictures: Gatwick vs Heathrow expansion plans - either way, it looks expensive
Today is the day Gatwick and Heathrow make their final submissions to the Airports Commission. Each will create thousands of jobs and bring zillions into the UK economy. It's going to be a tough choice.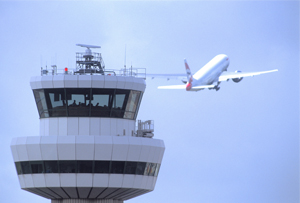 Airports Commission boss (and MT diarist) Sir Howard Davies has some reading to do. Gatwick's submission to him alone weighs in at a decidedly Tolstoyian 3,200 pages.

Heathrow and Gatwick are the two airports shortlisted by Davies to go through to the next round of scrutiny over who gets to build another runway. For Gatwick, this would be its second runway; for Heathrow it would be its third (Boris Johnson's pet project, a floating airport in the Thames Estuary known as Boris Island, and Heathrow's 'extended runway' will be considered separately).

The two sides submitted their next round of proposals to the Airports Commission this morning.
Gatwick's argument
A new runway will allow 10 million more passengers a year to travel, compared with Heathrow's third runway proposal, Gatwick said this morning, and deliver £40bn more in benefits for the UK economy (the UK economy will get £30bn in direct benefits over 60 years, and £10bn in indirect benefits). It will create 120,000 jobs, but only impact 14,000 people 'compared to the 240,000 impacted by noise from Heathrow today'.

The cost of constructing the new runway, designed by starchitect Terry Farrell? £7.8bn, reckons Gatwick, 'considerably less' than its rival's scheme. To cover the cost, it'll charge passengers £12-£15 each, and it'll offer those affected by the noise £1,000 each towards council tax.