Pimco's $10bn investor calamity
Bill Gross will be scratching his head today after investors pulled almost $10bn from the Pimco Total Return fund that he manages. Why have they taken flight?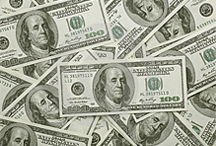 It's the largest outflow of cash that the Pimco Total Return bond fund has ever seen, and given that the fund is also the biggest mutual fund in the world, you can guess that this is a bit of a stinger.
So why are investors running scared? Well, Gross spent much of the early part of 2013 squirreling his clients' money away in US government debt. It seemed a safe bet, since Obama had just managed to get the debt ceiling raised and it looked like the borrowing might continue for a couple more years.
Then came the announcement from the Federal Reserve's chairman Ben Bernanke that the central bank was preparing to pare down its bond-buying programme, known as quantitative easing. When the central bank stops buying bonds, sure as eggs, the bond yields will take a dive.