How to pitch for new business
Your hit rate at winning new assignments isn't as high as it should be and the other day you saw a client yawn in your presentation. So what can you do about it? Here's a crash course in pitching for new business.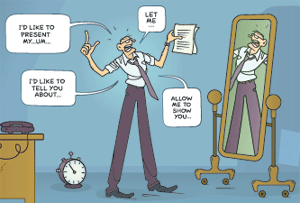 Be picky. Don't pitch for business that is not a great fit for your company, says Jon Steel, head of planning at WPP and author of Perfect Pitch: The art of selling ideas and winning new business. 'It's much better to wait for the right client and then throw everything at the opportunity,' he says.
Follow the process. Don't underestimate the role of procurement in many areas of awarding business, with the request for information (RFI) and the request for proposal (RFP) often the gateway to a place in the beauty parade. Marketing consultant Steve Greensted says: 'Take every stage extremely seriously - don't just assume your presentation will win on the day.'
Do your research. Find out as much as you can about the requirement or the problem that the client wants solved, and do your homework on who'll be at the presentation. 'One of the most common mistakes is that companies pitching for business simply don't read the brief,' says Greensted.