Pivotal wants to turn your business into a Silicon Valley start-up
The multi billion-dollar US technology firm has just launched its European hub in London.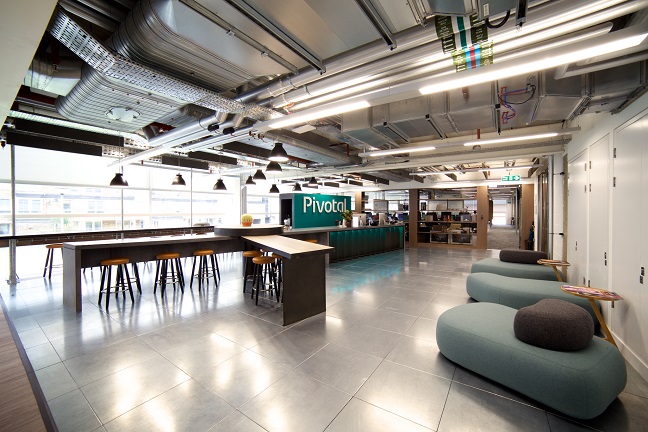 In an open plan office, a gong is struck and the first meeting of the day begins. 'Any new faces?' calls out the meeting's convenor. A few of the several dozen people gathered around in a standing circle introduce themselves. 'Hello,' the rest all call out in unison.
'Any helps?' the chair asks. I'm helping to start a new Meetup group about diversity in systems engineering, says one attendee. 'Any interestings?' An update on the state of the office ping pong tournament. There's a 'lunch and learn' coming up about how to build network voice protocols and the company book club is planning to read Sprint this month.
Pivotal ticks all the Silicon Valley cliché boxes (right down to the 'contemplation rooms') and with good reason. The company's MO is all about helping big, slow companies adopt the practices that make 'agile' tech companies successful. Now majority-owned by Dell after its tie-up with EMC, the company has received hundreds of millions of dollars in funding from backers including Ford, Microsoft and General Electric and is valued at $2.8bn (£2.1bn – yes, the exchange rate is that bad now).