PMIs: Eurozone 'bottoms out', UK nosedives
Activity in the UK's services sector grew more slowly in November than at any other time in the last two years, according to the latest PMI figures.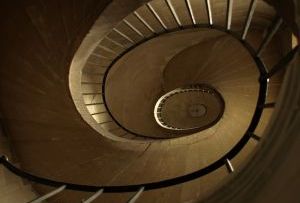 The latest Markit Purchase Managers Index has shown that new orders for services in the UK fell for the first time since December 2010, reflecting a reduction in company spending plans across the board. The survey showed the index fell to 50.2 in November (anything over 50 indicates growth), but this was down from 50.6 in October and came as a shock to analysts. Chuck in the fact that the survey also showed confidence at its lowest for a year, and you've got a bitter-tasting cocktail.
Markit's chief economist, Chris Williamson, said growth 'almost ground to a halt' during the period. 'Coming on the back of disappointing surveys of manufacturing and construction, the survey adds to worrying signs that the economy faces a renewed slide back into contraction after the temporary growth surge seen in the third quarter.' The survey may be disappointing, but it seems to us that it's a bit premature to call Q3 growth 'temporary' when the Q4 figures won't be in for some months yet.
Still, George Osborne this afternoon offered some saving graces for the business community in his Autumn Statement. He cut the headline rate of corporation tax by 1% to 21%, effective April 2014. He also announced a swathe of infrastructure projects in road, rail, housing and schools, which ought to provide some jobs and keep that part of the economy afloat. Perhaps this wouldn't much help the service sector, since accountants don't build affordable homes. But it would be helpful for the wider economy nonetheless.