Pontin's isn't ready for the great chalet in the sky
Pontin's banker Santander is giving the holiday camp chain another Hi-de-Hi-de hope. Can't it just put out of its misery?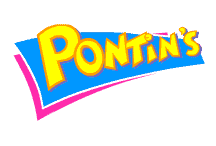 The chain went into administration last week, but administrator KPMG has said it's hoping to trade out, adding that there's been no shortage of potential buyers. It's also insisting there's no need for a fire sale, as Santander is happy to fund it as a going concern for several months.
Pontin's is thought to owe Santander £40m. So who's in the queue for a slice of the down-on-its-luck holiday camp? Indian millionaire Bhanu Choudhrie and his family's investment vehicle C&C Alpha Group is currently the prime contender – rumour has it he's mulling a £15m bid with the Dubai royal family. Perhaps the Sheik sees himself as a dead cert for the nobbily-knees competition?
That's the only reason this interest seems to make any sense. C&C Alpha Group's portfolio of investments ranges from spa hotels in India and Mauritius to hospitals and care homes in the UK. Perhaps it sees the 64-year-old seaside institution as sitting somewhere in the middle.