Poor quality work may be worse for you than being unemployed
SPONSORED: Two-thirds of staff said their wellbeing is their employers' responsibility, in a poll of MT readers commissioned by Unum.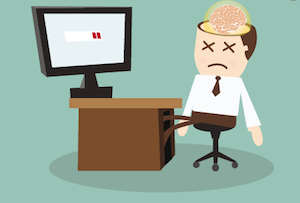 Poor quality work has a more detrimental impact on psychosocial health than being unemployed, The Work Foundation has claimed

Speaking at a conference in London last week, Professor Stephen Bevan, who heads the foundation's Centre for Workforce Effectiveness, said job quality was something employers could no longer afford to ignore.

In a recent poll of MT magazine readers commissioned by Unum, two-thirds (66%) of respondents agreed responsibility for their wellbeing lies with their employer.

There is a wide range of steps that employers can take to boost the wellbeing of their employees: many of them cost nothing and provide lasting benefits to staff, the company and profitability.
Healthy Body, Healthy Mind, Healthy Business, a new ebook published by MT in association with Unum suggests more than 30 bright ideas for recruiting, inspiring and keeping great staff.

Click here and enter your email address to download the full ebook for free.