Poor Yahoo: Google's Eric Schmidt says its biggest search rival is Amazon
The search giant's founder has confirmed it's only really bothered about other internet leviathans.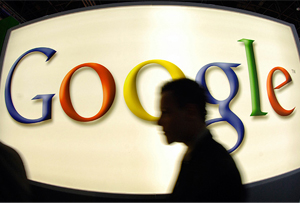 Google's chairman and co-founder Eric Schmidt has confirmed what we all suspected: the tech giant isn't actually that bothered about other search engines like Yahoo and Bing. Rather, it's looking over its shoulder warily at Amazon.

'Many people think our main competition is Bing or Yahoo. But, really, our biggest search competitor is Amazon,' Schmidt said at a speech in Berlin, while on the publicity trail for his new book.

'People don't think of Amazon as search, but if you are looking for something to buy, you are more often than not looking for it on Amazon.' A kick in teeth for Yahoo, then, although chief exec Marissa Mayer is doing her darndest to diversify the company away from search into content and the like.

Google is currently under intense pressure in Europe, where it has a search market share of more than 90%, over privacy concerns and accusations it has a monopoly position as 'gatekeeper to the internet'. But Schmidt claimed it was only one of many 'windows on the web' and actually had some pretty hot competition.

'You look at Google, Apple, Facebook, and Amazon and say there's no way competitors can beat them. I'm less certain,' he said. 'For one thing, these companies are each others' biggest competitors, because in tech competition isn't always like-for-like.'

'The reality is that Google works very differently from other companies that have been called gatekeepers, and regulated as such,' Schmidt argued. 'We aren't a ferry. We aren't a railroad… No one is stuck using Google.'

Google's naysayers, on the other hand, have argued that making a dent in the search market requires huge investment in research and infrastructure, while the California giant has unrivalled access to data on user behaviour.

While Schmidt has a point with regards to its real competitors (who, as Google's PR chief Rachel Whetstone pointed out recently, are 'just one click away online'), no one really believes Google has a real competitor in search at the moment. The outcome of a four-year European Commission investigation into it looks unlikely be a Google-happy one – particularly after outgoing competition commissioner Joaquin Almunia batted off its third attempt to settle the case last month.