Pop? The housing bubble is finally deflating
Property prices are barely rising, say lenders, and that's good news. Try telling that to your local estate agent...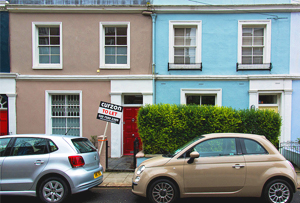 For once, the legion of surveyors, mortgage brokers, agents and statisticians who compile house price surveys have found something they can agree on: the bubble has deflated. The Royal Institute of Chartered Surveyors (RICS) sentiment survey released today says price growth faded in September, with prices even falling in London.
The 346 RICS members polled expected a modest 1% rise over the next 12 months in London and a 2.1% rise for the rest of the country. And they aren't the only ones who see an end to growth. Halifax, which released its own survey yesterday, said prices rose just 0.6% in September, while Nationwide last week said prices fell by 0.2%.
This, the lenders and the surveyors seem to agree, is about time. RICS chief economist Simon Rubinsohn said the slowdown was a 'healthy development', attributing it to affordability rules, expectations of an interest rate hike in the new year and the Bank of England talking more about risks.