Pop-up shops: coming soon to a tube station near you
LAUNCHPAD: Transport for London has signed a deal to allow pop-up shops and restaurants in its vacant retail units.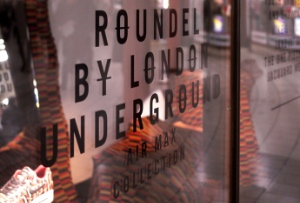 Exciting news from the usually pretty impenetrable world of public transport: Transport for London, the company behind London's tubes and busses, has signed a deal with Appear Here, an 'online property agency', to allow pop-up shops and restaurants in its tube stations, Property Week reported today.

The idea is that empty retail units will be given a new lease (see what we did there?) of life by hosting small businesses for three months at a time. To begin with, the scheme will only cover 15 spaces in Old Street (appropriately - it's round the corner from Shoreditch London's pop-up capital), Piccadilly Circus, St James' Park and Baker Street.
Pop-up fans can use the Appear Here website to rent underground space
The opportunities here are enormous: TfL owns more than 1,000 retail properties, and although it's already experimented with pop-ups a bit (last year it leased a vacant unit at Piccadilly Circus to Nike), it reckons it can get more than 200% extra from short-term lets.

Admittedly, pop-ups are the fad that set 2011 alight - but they're still a good way of getting new businesses off the ground. And if anything can keep tube fares down, that's ok by MT.

'[Pop-ups have] proved extremely popular,' reckons Graeme Craig, TfL's director of commercial development, who added that 'the partnership… will enable us to make the most of our retail assets while generating revenue we can reinvest into improving the transport network for Londoners.' That's what we like to hear….