Poppy Mitchell-Rose's three top reads
The associate director of freuds and former special adviser to the Chancellor of the Exchequer is intrigued by the Nudge Unit, Alastair Campbell and the influence of alcohol in politics.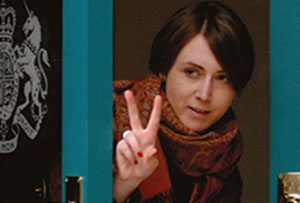 1. Inside the Nudge Unit: How Small Changes can Make a Big Difference, by David Halpern, WH Allen, 2015
I remember the excitement in our office surrounding the publication of Richard Thaler and Cass Sunstein's book Nudge in 2009. Once in Government, the Prime Minister established his own 'Nudge' Behavioural Insights Unit, just down the corridor from No 10, in the Cabinet Office. In this book David Halpern, CEO of what is now an independent social purpose company, reveals how his team applied psychology to policy making inside Whitehall to encourage the public to make better decisions. And it seems to have worked. Changing the wording of a tax bill generated millions more in receipts; 100,000 people signed the organ donor register while reapplying for car tax.