Porsche gives hedgies a hiding
A gamble that went very wrong for hedge funds briefly made VW the world's biggest company today...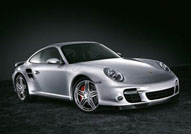 A secret move by Porsche to ramp up its stake in Volkswagen yesterday has caught some big hedge funds with their trousers down – and even briefly made Volkswagen the world's biggest company (with a market value of nearly €300bn). Several were left desperately trying to cover short positions after betting that the share price would go down – and with hardly any free shares available to trade, the price went soaring and the hedgies were left nursing losses of more than $10bn. And somehow, we can't imagine they'll get a whole lot of sympathy.
The hedgies have ended up in the mire because they've been shorting VW shares – using borrowed stock to bet that the share price would fall. But when Porsche said that it had upped its stake from 35% to 74.1% (by buying derivatives), they were left with a serious problem. Since the state of Lower Saxony owns about 20% of VW, it meant that only 6% of the total stock was available to trade – and since the shorts accounted for about 13%, the result was a mad scramble that pushed the share price from around €200 to (briefly) over €1000, before easing back in later trading.
This was all very nice for Volkswagen, which briefly overtook Exxon-Mobil as the world's biggest company by market value, and Porsche, which saw its shares soar in value. But it was rotten news for the shorters, who were left sitting on losses of about €10-€15bn in the space of one day. 'I have hedge fund managers literally in tears on the phone,' one London-based auto analyst told the FT. We reckon we'd be crying too after that…