Porsche profits by helping hedgies
Porsche said it would sell some VW shares to ease volatility - and will make a killing in the process...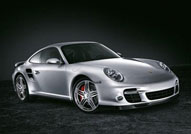 The remarkable Volkswagen saga continues: after hedge funds, desperately trying to cover their short positions, sent the carmaker's share price soaring another 73% yesterday (briefly topping €1,000 a share), Porsche has decided to do them all a favour. It said this morning it would sell 5% of the 75% stake it now controls to 'increase liquidity' and avoid 'further market distortions' – with more shares available for the hedgies to buy, it should stop the share price spiralling. But it also means Porsche is set to book a multi-billion euro trading profit in a matter of days…
The extraordinary surge in VW's share price this week (which briefly made it the world's biggest company by market value) has led to concerns that some hedge funds could go bust, and also raised serious questions about the transparency of the German stock market. Hence Porsche's act of 'kindness' this morning. On the one hand, it's likely to get a lot of flak for this episode – investors are up in arms about it surreptitiously building up such a big stake (and misleading the market about its intentions), while the reputation of the German market will also be affected. So it's a sensible move politically to try and make the problem go away – and by increasing the number of shares in circulation to roughly the level at which the stock was being shorted, it's bound to put a ceiling on the share price. Indeed, Volkswagen's currently down about 40% so far this morning (although that still means it's up over 250% since last week).
However, at the same time this will be more than a nice little earner for Porsche (which seems to have the knack of making money even as other carmakers struggle). It has said in the past that it bought its VW shares at an average price of €70-€100 – so given that a 5% stake is now worth about €5bn more than it was at these prices, the sports car-maker is clearly going to make an absolute killing on this sale.