Is it possible to stay on after a secondment finishes?
I've been on secondment for the past few months, and I prefer it to my other job. How can I stay on?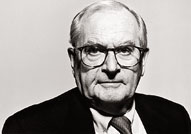 Q: I've been on secondment in the public sector for the past four months. The people are nicer, the hours are better and I feel much happier. I'm due back at my company in two months, but I'd much rather stay here. How do I broach the subject with my boss?
A: You need to appreciate that some part of your happiness with this secondment may well be just because it's a secondment. You're a cost-free worker who will be gone again in six months; neither you nor your public sector hosts will have been living a real-life existence.
So the first thing you need to establish, preferably discreetly, is if you'd be welcomed onto the payroll. Faced with this proposal, you might be seen rather differently, so be prepared for that. Only when you're pretty sure that your enjoyment of the past four months hasn't been through rose-tinted spectacles and that your application would be warmly accepted should you tell your boss what you want to do.