Post Office to deliver broader broadband
Royal Mail has endured a rotten year so far, with crippling delivery strikes eroding its already fragile reputation. So it's perhaps no surprise that it wants to diversify as it tries to claw back some lost ground.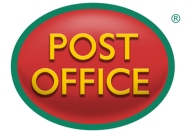 The Post Office, its wholly-owned subsidiary, has revealed plans to launch its own broadband service next week. The idea is to provide internet access for a whole new swathe of users, by operating through the BT network and allowing people to pay for the service in cash at their local Post Office (rather than by direct debit). It reckons it can sign up over a million users in the next four years with this approach.
The irony of the move is that internet and email have been eating away at Royal Mail's traditional revenues for years – so by broadening access even further, there's a chance that the Post Office could be cannibalising its own revenues.
But the customer appetite is certainly there. According to research agency Forrester, Britons are officially Europe's biggest internet obsessives – some 27m of us will spend about £14bn on online purchases in the run-up to Christmas, which is almost as much as the rest of Europe put together. And some 24m Britons still go into their local post office every week.