Poundland's share price just fell off a cliff
The discount retailer's shares plunged by more than 20% after disappointing profits.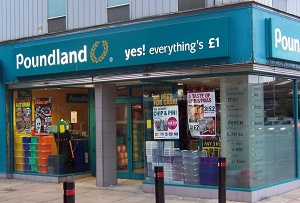 Poundland has been booming in recent years but big expectations often lead to big disappointment. That's clear from the reaction to today's interim results, in which the company announced its profits had dropped by 43.5% to £5.3m and like-for-like sales were down 2.8% in the six months to September 27.
To make matters worse, chief exec Jim McCarthy admitted that trading conditions in the current quarter were 'highly volatile.' Hence the 20% fall in Poundland's share price to 222.5p, its lowest level since the company floated last year at 300p.