Another PPI stinger: RBS pushed into £1.4bn loss
The Royal Bank of Scotland has been pushed into a £1.38bn Q3 loss after setting aside £400m for PPI compensation claims.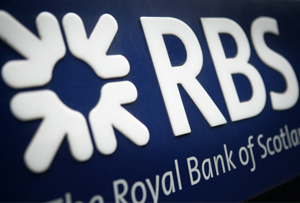 Compensation claims from people who were mis-sold payment protection insurance (PPI) are coming in thick and fast across the banking sector. RBS is the latest bank to show the strain, posting a £1.38bn loss in the third quarter of this year, which takes losses so far in 2012 to £3.4bn. A bitter pill for RBS bosses to swallow when the bank made a £1.2bn profit in the same period last year.
The bank has paid out a billion pounds' worth of claims so far but the bank admitted on Friday that the cost could rise even higher. The extra £400m takes RBS's total compensation fund to £1.7bn. Chief executive Stephen Hester reckons the extra tranche will help the bank 'get ahead' of the issue.
Still, PPI was not the only cause of the huge Q3 loss. A controversial new accounting regulation which requires banks to pay a charge against their own debt has cost RBS £1.5bn too. The bank said that if the effect of the compensation fund and the charge were set aside, it actually made a profit of £1.1bn. That is little consolation to shareholders – a loss is a loss. Hester added that, despite tough economic conditions, 'underlying performance has already improved enough to be generally comparable to peers.' Not difficult when they're all paying out oodles for Libor and PPI though, eh?