Can PR win back our trust?
The comms industry has had it, says the author. Not so, says Kitty Owen, so long as companies take advantage of new ways to reach out to people.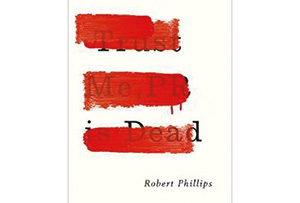 Compared with the author, I am a newcomer to PR. I'm 25, have been an account manager for the past three years and came to the industry fresh from university. I have spent a lot of time questioning whether I had made the right career choice as I navigated the challenging and never calm waters of communications consultancy.
'Trust Me, PR is Dead' is a delicious dissection of the world I have recently entered, told through the stories of one of its most experienced veterans, Robert Phillips, one-time European chief executive of Edelman, the world's largest PR firm.
As the macabre subheading tells you, 'PR is dead. Few will mourn its passing'. The PR industry, Phillips argues, operates on a broken business model which, particularly in the largest agencies, is no longer workable.