Premier Foods, beating up suppliers and the true meaning of austerity
EDITOR'S BLOG: When things are tough down at the grocers, balls get squeezed ever harder. It's an unedifying sight, says Matthew Gwyther.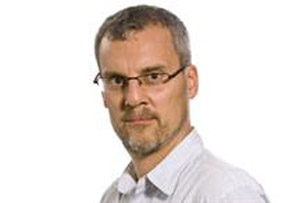 It's a mark of the current antipathy felt towards big business that the BBC's 'scoop' about Premier Foods 'pay and stay' bullying of suppliers led both Newsnight last night and tops its website at the moment.
The Beeb managed to find a rare thing - a supplier in the food chain willing to squeal who seems unconcerned that he will be cut off at the knees. Bob Horsley - a classic Bob Cratchett for the festive season - is a maintenance supplier to the Ambrosia factory in Devon. He was filmed doing a bit of honest welding on a custard pipe in his Devon workshop. Bob hasn't been amused to receive the follow classic weasel-worded letter from Premier CEO Gavin Darby, aka Lord Scrooge von Voldermort.
Darby wrote, 'We are aiming to work with a smaller number of strategic suppliers in the future that can better support and invest in our growth ideas.