How to prepare for your first acquisition
It can be a great way to grow your small business even further, but takeovers often go awry.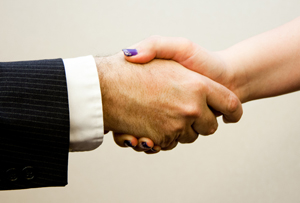 As your business develops, you'll debate the different options for growing it further. Buying another company can be great for growing market share, increasing turnover or just taking out a competitor. But what do you need to think about before proceeding?
Getting the best value
Rob Legge is the CEO of Servest Group, which has made eight major acquisitions over the past four years. He says it's vital to recognise the array of factors that play a role in the valuation process. 'The potential acquisition or merger needs to consider the growth curve of the business, not only in its future projects, but also historically,' he explains. Reviewing the prospective client base is important, so too is considering whether diversification provides entry into a new market that is 'desirable as opposed to turbulent'.
'When looking to buy a business, buy when they want to sell more than you want to buy,' says James Lamont, head of commercial and corporate at Hart Brown Solicitors. It's important to agree full 'but not overly detailed' heads of terms he adds, which should 'flush out what each party hopes to achieve from the transaction'. Be careful in the advisers you appoint too – other than knowing what they're doing, they also need to be aware of 'the scale and nuances of the deal so as to ensure overenthusiastic or pedantic advisers don't increase costs unnecessarily'.