How to prepare for losing a key member of staff
The loss of a crucial employee can have severe consequences.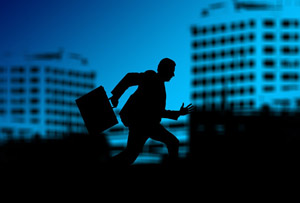 All employers dread the moment an important member of staff hands in their notice, but it's a problem all businesses will have to deal with at some stage. There are of course different reasons for losing an employee - resignation is the most common cause, but none of us are immune to serious illness or even death.
The risk is particularly severe for small businesses. Losing a key team member can have a serious impact on your ability to continue operating, and even be fatal to a firm's future.
As an entrepreneur, the odds are you'll already have enough problems to deal with on a day-to-day basis. Simon Claxton, MD of boutique insurance brokers Macbeth's Financial Services, says he often notices small firms don't get round to preparing for the loss of an important employee.