Private equity still sets the pace
EDITOR'S BLOG: The cut and thrust world of private equity can be a remarkably effective business model.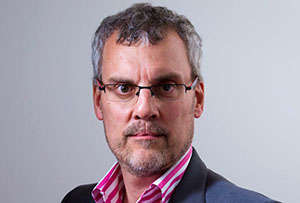 Tim Parker was not accompanied by a whiff of sulphur when he entered the room for his MT interview. Neither did his brogues cover cloven feet, as far as I could tell. The 'Prince of Darkness' is a fascinating man with a CV as long as your arm and a reminder that businesspeople can be so much more interesting and thoughtful than gormless sports or acting slebs.
Parker is a private equity guy, forged in the white heat of the carry and the fixed exit. The job he did on the wheeled basket case that was Samsonite in 2008 has helped make him a very wealthy man with an estimated worth of £185 million. And it is PE in the form of Carlyle that has snapped up one of the UK's gems, PA Consulting. PA started out way back in 1943 when it taught housewives how to assemble the tail gun sections of Avro Lancaster bombers.
PA doesn't just tell businesses how to run themselves à la McKinsey but comes up with great, innovative product ideas. I'll be first in the queue for a pair of its 3D printed glasses when they finally hit the market. I haven't changed mine for five years because my experience with Specsavers and their relentless upselling left me so cross. PA wants to shake up the whole specs game end-to-end. I'm right behind them.