Probably the best break-up in the world
It wasn't exactly unexpected, but news of a prospective bid for FTSE-listed Scottish & Newcastle could herald last orders for Britain's biggest brewer.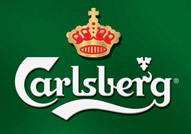 European brewing giants Carlsberg and Heineken admitted on Wednesday that they were planning a joint cash offer for S&N, which has been the subject of takeover rumours for years.
The bid, likely to be in the region of £9bn including debt, will involve Carlsberg taking sole control of BBH (its lucrative Russian joint venture with S&N) plus the brewer's French and Greek operations, with Heineken taking the UK and other European brands (which include Foster's and John Smith's).
Putting BBH 'in play' could also draw out other potential bidders, including US group Anheuser-Busch and South African company SABMiller. SAB reportedly considered linking up with Diageo to launch a break-up bid for S&N earlier this year (although no offer was ever made), and recently ring-fenced its US assets into a joint venture with Coors, so it could concentrate on emerging market deals.