The problem with core competencies: "We have focused up to the point of irrelevance'"
"Sticking to your knitting" seems like a common sense rule for businesses. Yet this strategy is not without its perils, as Paul Simpson finds out.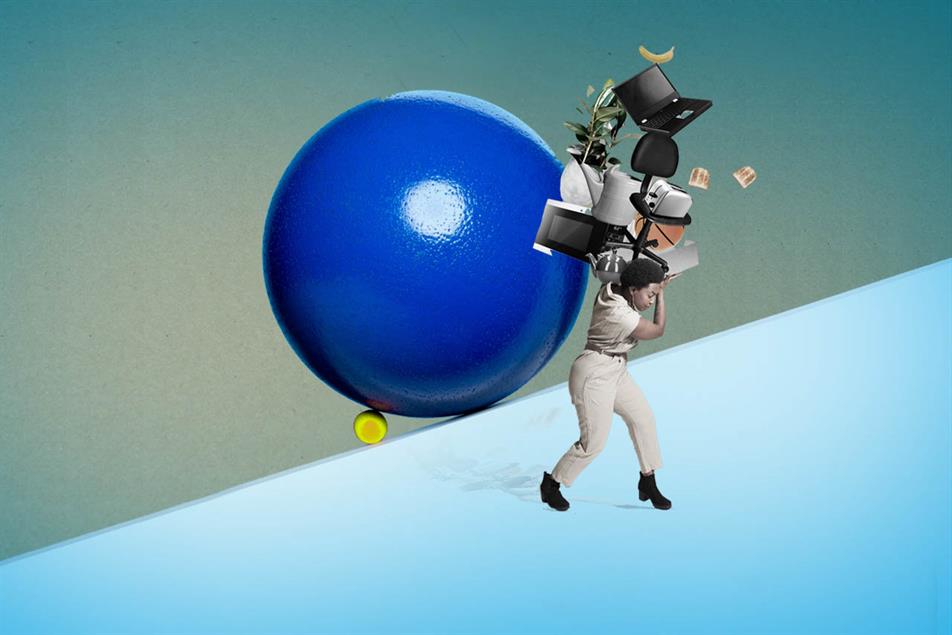 Two critical questions are often overlooked when business leaders decide it is time for their organisation to focus on its core competencies: do you really know what your 'core' is and, to be brutal, how competently you perform them?

The idea of focus – celebrated in such catchphrases as 'sticking to your knitting' – seems grounded in common sense. None of us can be all things to all people. Yet this strategy is not without its perils. What if, for example, you had decided, in England in the 1830s, that you were really good at making canal barges, less than a decade before the great railway boom, and invested accordingly?

That risk seems even greater today, in a marketplace where the pace of change is continuously accelerating, boundaries between markets are getting fuzzier and uncertainty is the only certainty. The theory, first expounded by C.K. Prahalad and Gary Hamel in Harvard Business Review in 1990, defines core competencies as the combination of resources and skills that distinguish a company in the marketplace. These competencies will, they suggest, meet one of three criteria:

1. Access: They enable companies to enter a variety of markets.
2. Benefits: The product or service must have significant benefits for the customer.
3. Unique: The competence must be difficult for others to imitate.

Prahalad and Hamel's theory provided the intellectual rationale for the great outsourcing boom of the 1990s in which companies handed over parts of their operation – often manufacturing or IT – to others to enable them to invest more time and resources in their essential activity. This process was cheered on by investors, analysts and consultants who stood to gain, either when the company's share price rose, or from the many lucrative deals required to implement it. To be fair, many of them had become disenchanted with the sluggish growth reported by large (and largely American) conglomerates.

That all sounds reasonable enough but Freek Vermeulen, professor of strategy and entrepreneurship at London Business School, believes that some leaders now feel this approach was wrong: 'I have met top managers who expressed regret at having outsourced so much. I have met executives who regret spinning off divisions and making their companies purely focused on their 'core'. One of them even said to me: 'We have focused up to the point of irrelevance.'"

If Vermeulen is right, leaders who have prided themselves on 'sticking to their knitting' are chiding themselves for 'putting all their eggs in one basket'. Over time, almost any strength in business can become a weakness. At the start of the outsourcing revolution, as David Merlin Jones, an expert on economics, energy and industrial policy, observed, "Labour costs in China were so low that their goods were being sold for less than the cost of UK production." That is no longer the case.

At the same time, a series of disasters - Fukushima, the pandemic, the war in Ukraine - have underlined the point that, whatever the advantage in terms of unit costs, this strategy can make businesses vulnerable, almost to the point where they lose control of their destiny. For example, global lockdowns hit semiconductor production so severely that, by the end of 2023, the global automotive industry will have produced 18 million fewer vehicles than planned.

The allure of 'core competencies' rested, in part, on a category error. Activist investors and stock market analysts who criticised conglomerates painted them all as lumbering, bureaucratic behemoths like DuPont, 3M, Ford and Honeywell, completely overlooking the fact that some of the world's most dynamic companies –  Alphabet, Amazon and Apple to name but three – are conglomerates too.
This suggests that the crucial distinction between growth and stagnation may have less to do with business model or strategy than quality of management. This is one reason why Vermeulen predicts that diversification will become fashionable again. He also believes that, by making companies less adaptable - and making it harder to reallocate resources and staff – Prahalad and Hamel's model actually discourages innovation.

Some critics also argue that core competence theory can, as American business writer Daniel Erasmus put it, do irreversible damage to an organisation's "emotional infrastructure". His argument is that if, say, IT, security, office admin and procurement belong to different companies, it fragments the workforce, distances staff from each other – and from their leaders – and narrows opportunities because only staff working in the strategically important core are likely to get promoted. In other words, at the very time diversity, equality and inclusion are climbing up the corporate agenda, a slavish commitment to core competences can make companies less inclusive and more unequal.

Prahalad and Hamel's big idea is not without merit. There were – and almost certainly still are – groups which are in some markets they didn't mean to be in, don't understand and have no competitive advantage in. At the same time, too narrow a focus can be constricting. Asked to identify Amazon's core competence, many people would instantly reply 'Customer service' which is, indeed, excellent.
Yet equally, you could list many other competencies and strengths, most notably technology, infrastructure, scale in its chosen markets and investing in its long-term. If Amazon had followed Prahalad and Hamel's advice, the company might never have moved into web services for business, the very unit that made its entire profit in 2022.

Image by MT's David Robinson and Getty Images