How to get your product listed by a big retailer
Buyers are busy people so make sure you stick in their mind.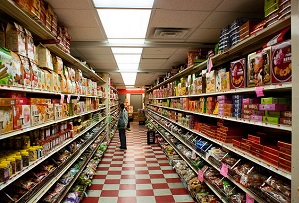 Getting into a supermarket or department store can transform your business from a cottage industry into a global brand. But the process isn't always straightforward. Getting in front of a buyer can be a really difficult challenge and when you do, what should you say? Here's some points from entrepreneurs who have been there, done that.
Start off small
If you've got a seriously desirable and well-polished product then there's no harm in hitting up the big name buyers right from the get-go, but there are merits to focusing on small retailers to begin with too. Damien Kennedy and Greg Duggan created Wheyhey, a sugar-free high-protein ice cream that's now listed with Holland & Barratt, Ocado and Odeon Cinemas, but they didn't start with such high-profile customers.