How to be a productivity ninja
Are emails, interruptions and unnecessary phone calls sucking the productivity out of your work day? Think Productive founder Graham Allcott gives you these metaphorical nunchuks to defeat time suckage.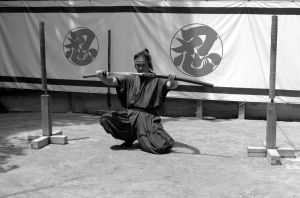 Take a moment to recall your job description. Nowhere in that job description does it say 'check emails all day' or 'get involved in office politics' or 'procrastinate and surf the internet'.
The truth is we spend a lot of time distracting ourselves at work with things that may occasionally add some value, but that are not what really generates the impact, profit or change that we're paid for. We also avoid certain tasks that we know are important, but that make us uncomfortable: there are leaders who hate networking, salespeople who hate cold-calling and writers who are intimidated by the loom of an empty page or screen. What if there was a way to embrace anything you're avoiding and be the best you can be?
How would you get your job done if for the next year all you had was a single hour a day? Or, put another way, if you devoted just an hour of each day for the next year to just a couple of key activities, what would you choose? Greatness and genius so often come from doing the simple things consistently and well.