Profits at major UK banks down 40% on 2011
A new survey by KPMG has found that while the big five banks saw an on-paper profit increase of 45% last year, these gains were obliterated by in-house 'mistakes' and regulatory fines, creating a 40% profit slump.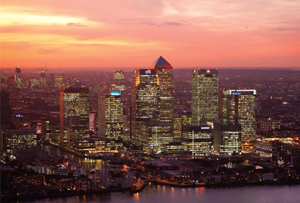 As if you needed any further proof that eveything's gone bonkers in banking... Accountants KMPG have crunched the numbers over at Barclays, HSBC, Lloyds Banking Group, RBS and Standard Chartered and found that despite huge increases in profit, a raft of internal errors, combined with fines and penalties from regulators, have taken earnings at the 'big five' from a core profit of £31.5bn to just £11.7bn, down 40% on the previous year.
Unsurprisingly, the recent PPI debacle has proved one of the most costly errors on the balance sheet: the banks paid out £7.4bn in 2012, up from £5.7bn in 2011.
In addition, there was the £4.7bn paid out in additional 'redress provisions' (translation: cash coughed up to cover other mis-sold plans or internal screw-ups), and a £12.8bn loss caused by the revaluation of 'own debt', reflecting the credit markets' more positive view on bank issuers and interest rate movements.