How to project charisma
Bill Clinton has it; Marilyn Monroe could switch it on and off. The 'it' is charisma. You can't help feeling your career would be more successful if you had a bit of that. So what to do ...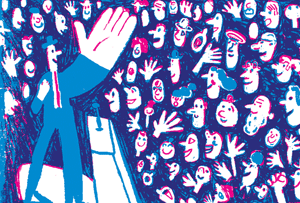 Beware of Greeks. The word comes from the Greek, meaning 'gift'. Nowadays, there's a growing band of coaches and gurus who insist that charisma is not God-given but can be developed.
So what is it? 'It's born of the alchemy between what Aristotle called the logos, the ethos and the pathos. To persuade others, you must use powerful rhetoric, establish personal and moral credibility, and then rouse followers' emotions and passions,' says John Antonakis, professor of organisational behaviour at the University of Lausanne. (Yes, he's originally Greek.)
And the components are ... 'Presence, power and warmth,' says Olivia Fox Cabane, author of The Charisma Myth. 'You need all three, but the degree of each determines the kind of charisma you have.'