Property market to stall in 2010
The UK may be experiencing a housing bubble - but don't expect it to continue next year.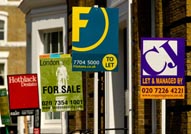 House prices may have fallen by a fifth since October 2007 but the market is experiencing a mini-bubble, recovering since early this year with average prices up 4% since January, says the Halifax. Things are looking particularly good in London, it says.
But Gordon Brown's government housing advisor Kate Barker has warned that the market could be overheating, fuelled by a shortage of homes coming onto the market, which has meant that demand is outweighing supply.
'I would be pretty surprised if we saw the strength of house prices sustained into next year,' she said. 'I would see next year probably as a year where activity remains relatively low and possibly prices don't change very much.'