The Pros and Cons of being a private business
Owners of non-listed or family businesses can run their companies very differently from chief executives of plcs. But is there anything they can learn from each other? Our panel explores the benefits of the different models.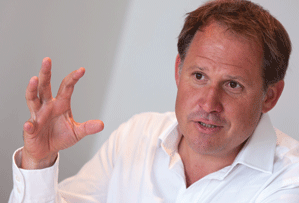 MT and PWC recently brought together a panel of experts to discuss the pros and cons of running a private business. On the panel were: Kate Cawley - creative director, Wastesolve; Sian Steele - family business partner, PWC; Andy Rubin - chief executive, Pentland Brands; Henry Dimbleby - co-founder, Leon Restaurants; David Bain - family business consultant; Matthew Gwyther - editor, Management Today; Ajay Bhalla - professor of global innovation management, Cass Business School.
---
Matthew Gwyther: At this discussion, we're interested in looking at the difference between private and family businesses, and large listed companies. How do you feel culturally different? And what is your appetite for growth? What responsibilities do you feel to the business? Are you positive about the state of the UK economy at the moment?