Prudential bets the house on $35bn Asia deal
The Pru will launch the UK's biggest ever cash-call to fund a deal that could make or break it...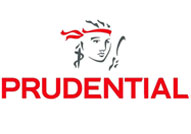 UK insurer Prudential has agreed to buy the Asian arm of crippled US business AIG for an eye-watering $35.5bn – one of the biggest and most ambitious deals in UK corporate history. Raising this gigantic sum will also require the biggest rights issue ever seen in the UK, with shareholders to be tapped for some $20bn. The Pru clearly sees this as a once-in-a-generation chance to become the top dog in the growing markets of Asia. We hope it's right – but deals of this magnitude are always extremely risky, however good they look on paper...

The Pru said today that it's agreed to pay the ailing AIG $35.5bn for its Asian arm, AIA Group – comprising $10.5bn in new Prudential shares, plus $25bn in cash (about $5bn of which will be borrowed from banks, with the rest coming from that bumper rights issue). The combined company will still be known as Prudential, and will remain headquartered in the UK. But make no mistake: this is a transformational deal for the Pru. Its market value will almost double, and at a stroke, it will become the biggest insurer in Asia, with over 30m customers. 'This transaction is hugely exciting and a one-off opportunity to transform the Group,' Prudential boss Tidjane Thiam insisted today.

For a CEO that's only been in the job five months, it's a pretty punchy move by Thiam. But the rationale behind the deal is obvious. Whereas Western markets are pretty saturated, Asia is seeing a huge explosion in demand for financial services products – not least because its inhabitants are a lot better at saving their money than us spendthrift Westerners. So Thiam clearly thinks it's a much more attractive growth opportunity – and he's willing to put his (shareholders') money where his mouth is.

It's a good theory, and it might well work. But whether the deal will ultimately be judged as a success depends on various factors. The first is the amount Prudential is paying. As the BBC's Robert Peston points out, although AIG is in a mess, this doesn't necessarily look like a fire sale price – it equates to 25 times last year's profits. The Pru is also giving up a stake of almost 20% to AIG, via that $10.5bn of new stock – while existing shareholders are going to be heavily diluted, even if they stump up for the rights issue (hence the 13% dip in the share price today). There will also be competition issues to navigate in the markets where AIA is strongest.

And of course, we mustn't forget the practicalities. These mega-deals very rarely work out well for shareholders, because of the difficulties of integrating two large complex businesses, with their different processes and policies and people. Thiam clearly has no shortage of ambition. But signing the deal is just the beginning; getting the integration right will be by far the greater challenge for the Pru.

In today's bulletin:
Prudential bets the house on $35bn Asia deal
HSBC's Michael Geoghegan donates £4m bonus to charity
Farewell to Rose Gray - management role model and great chef, too
How the Government can help make UK innovation world-class
MT Expert's Ten Top Tips: Communicate like a leader