Public mistrust of business is nothing new
EDITOR'S BLOG: MT has seen its share of bad behaviour over the last fifty years, but there are mercifully few wrong uns in business today.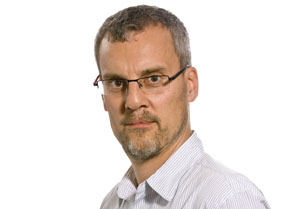 Happy New Year, everyone. And this, we hope, will be an annus mirabilis for MT because it's our 50th birthday. One thing MT has watched closely over the last five decades has been the reputation of business with the public. (Our Most Admired companies index was 25 last year.) Closely linked to reputation is the 'trust' thing. I've made a programme for Radio 4 which airs tonight and is repeated on Sunday evening .(If you cannot wait or are busy watching Celebrity Big Brother you can listen to it here http://www.bbc.co.uk/programmes/b06tvm7c)
I started off with Rupert Stadler, the Chairman of Audi (which is part of VW) who had a few questions to answer on the subject of trust. He was surprisingly optimistic. Maybe he's correct. Maybe the current scandal will blow over without too much enduring damage.
I also spoke to Charlie Mayfield who chairs the John Lewis Partnership, which is generally considered to be well established on the path of virtue. He repeated the point I've heard him make before that establishing trust is easier if you don't strive always to maximise profit but try to make 'sufficient profit.' Imaging trying to explain that concept to someone at Goldmans. Sir John Egan, who was in the middle of the ghastly trust mess at Severn Trent a few years back, also spoke with some wisdom on the subject.