Public speaking: dos and don'ts
Did your last speech go down like a lead balloon? Keep it smart, keep it nimble and beware 90s clipart, says Nick Gold.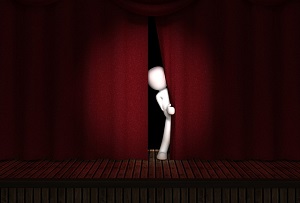 Whether it's a presentation pitch to ten, or a conference keynote to 1000, public speaking can be a daunting prospect. As you draw closer to delivering your speech, those same old worries can start to turn around in your mind, from whether you've judged the audience correctly through to stance, posture and tone of delivery. However you deliver your speech, there are certain things which must be avoided at all costs:
Failing to adapt
You may have been fully briefed by the organiser prior to an event, but you could still potentially be met with an unexpected environment on the day itself. Sticking rigidly to a pre-prepared script despite its obvious clash with the vibe will only be painful for everyone involved. If a keynote speaker finds out that their audience has just been informed of imminent massive redundancies, the worse thing to do would be to persevere with a motivational speech about how the company is set to grow in the year ahead. If this happens, you either adapt to meet the revised demands, or you fall flat.
Inappropriate use of slides
Slides can certainly enhance a speech by providing prompts for the speaker and interesting visual markers for the audience, but these should supplement the content, not form the basis – and preferably not involve clip art from Windows 95. Equally, slides should not become part of the performance. Too often, speakers with rich content forget that the reason they are up on stage is to speak, not to demonstrate their abilities and achievements by simply reading their slides out loud. The delegates came to be educated in a live and interactive setting, not view the back of a speaker's head for 45 minutes.