Pulling together
A coaching philosophy and its implementation are critical to building and leading a board of directors under demanding conditions.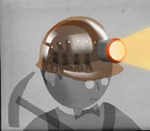 When I was offered the position of non-executive chairman of the board of Siberian Coal and Energy (SUEK), I felt I had plenty of relevant experience. I had been a CEO and executive chairman, and had sat on the boards of a number of joint ventures and public companies. The task of leading a newly created board with a majority of independent non-executive directors at a privately owned corporation seemed challenging, but manageable. It took two months and two board meetings for me to realise that my previous experience had little relevance
SUEK is the largest coal and power generation company in Russia (and the eighth largest coal producer in the world), with mining facilities in seven regions, 45,000 employees and exports to 20 countries. It was created in 2001 by two young Russian entrepreneurs through a series of acquisitions of coal-producing and power-generating assets. It had been through an initial restructuring phase, but was still a rough amalgamation of different companies, with more than 150 legal entities. The shareholders wanted to make the company a world-class operation and believed that the best way to go about this would be to introduce modern standards of corporate governance, including an independent board of directors.
I was appointed non-executive chairman in 2004. By the end of the second board meeting, it was clear that most of our challenges were of a psychological nature. I also made a surprising discovery - the job of non-executive chairman resembled that of an executive coach, especially the type of group coaching format developed by the INSEAD Global Leadership Centre (IGLC). The coaching philosophy and IGLC's specific tools not only helped me personally, but also helped build an effective and efficient board.