Punch drunk Apple and Samsung call a truce
The fight between consumer electronics giants Apple and Samsung seems to have cooled a little, after the latter said it will play nice over some European product sales.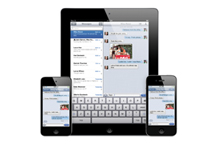 The international war between Samsung and Apple over who owns what patents for which bits of technology may be on the brink of a truce, after Samsung said it will drop its lawsuit seeking to get some Apple products banned in Europe.
The Taiwanese company said that it wants to 'compete fairly in the marketplace, rather than in court', and that it is interested in 'protecting consumer choice'.
The announcement comes just hours after a judge in America rejected Apple's request for a US sales ban on 26 Samsung products. The rejection from the judge was handed down in spite of a jury verdict earlier this year, which found Samsung to be infringing at least six of Apple's patents.